Hell, Hand Baskets, and Hope
Happy Spring!
What a ride this last year has been! So, I'm especially grateful for this Spring, for a sense of Hope that rises up when new shoots pop up and leaves and blossoms bud on formerly bare branches!
When so much seems like it's going so terribly wrong in the world – "to hell in a handbasket" as they used to say – those of us who CAN, need to find hope in the little things – seeing the tiniest glimmer of light at the end of what seems like a really long, dark tunnel.
Those of us who are the sensitives, the intuitives, empaths, light bearers – we're the ones keeping the lamps lit for the rest to see – not just the dark, but the beauty and possibilities that are here, too. So we can all see things as they are but not worse than they are.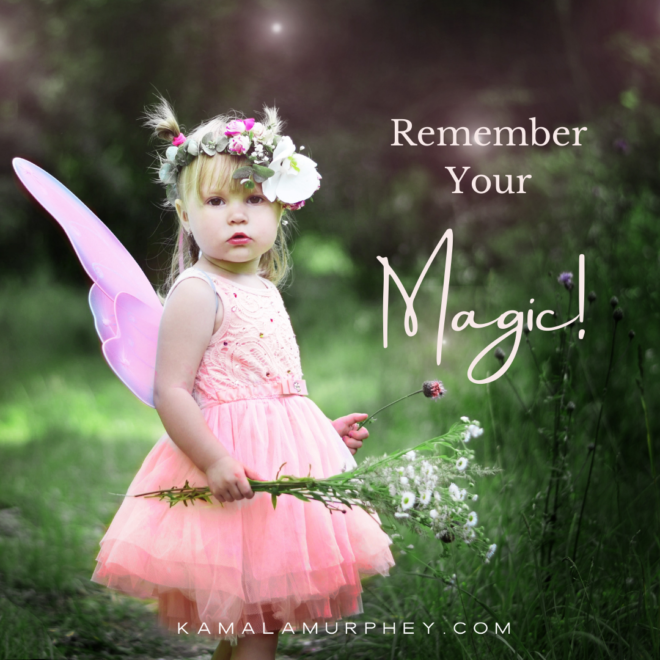 But, when things do seem to be going awry, even we (or maybe especially we) need a little cheering up, a little whimsy…something to help us feel a little lighter, a little higher vibration.
For me, it's often simple things, pretty things, joyful things, little things that make me smile – like the little girl in the image here. And, of course, like she reminds me – remembering my (and OUR) magic!
What makes you feel uplifted, lighter, or brighter? How do you express your magic? Take a few moments to let those things create some sparkle in your heart!
May you have a joyous week & Happy Easter & Passover!
Kamala
---
---